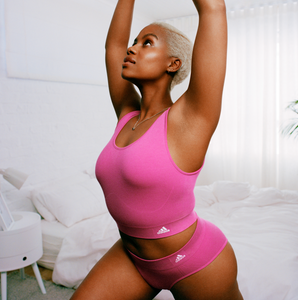 About Us
The adidas brand has a long history and an unmistakable identity. Our strong bond with the sports world is the seed that has allowed adidas to flourish into an authentic lifestyle that speaks to entire generations with a language inspired by contemporary culture.
From sports fields to busy streets, from gymnasiums to auditoriums, our Originals and Sport underwear collections are where creative research, sustainable innovation, and high-performance materials naturally come together.
Delta Galil 
Delta Galil is a global leader in intimates and activewear, a high-tech apparel company harnessing the power of innovation and technology to create next-generation products.
Founded in 1975 in Tel Aviv, Delta Galil has offices and factories all around the world, from New York to Los Angeles, Tel Aviv to London, Dhaka to Shanghai. Synonymous with cutting-edge innovation and next-level design, Delta Galil owns several leading brands and is a sought-after partner to the iconic, the disruptive and the digitally native.