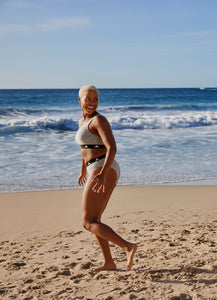 COMFORT COTTON
You will stay cool and comfortable throughout the day thanks to the cotton's rapid drying and moisture wicking materials.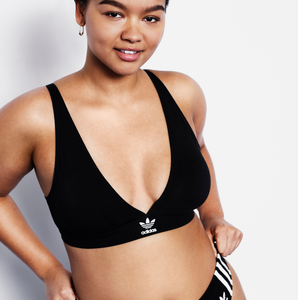 ACTIVE COMFORT FLEX COTTON
Soft as a second skin, with superior breathability and moisture absorption. Sustainably built, designed to last.
As an authentic lifestyle, the adidas brand has flourished.
Check out our comfortable cotton underwear, such as our brami, which combines the length and comfort of a cami with all the qualities of a sports bra. You can  get an adidas originals item with the signature adidas 3 stripe detail like a bodysuit, bralette, bra, or brami and pair it with any colour of shorts, hipsters, bikinis, or thongs. Our natural flex ribbed cotton brami combine a bra's shape with a cami's length, making them simple to wear alone or under any top.
Looking for women's underwear that can be completely customised and has removable cookies for the
ideal fit. Browse our extensive selection of triangle bralettes or a bra with removable cups and inserts. 
Tank tops featuring 720° StretchTM technology and an extra-soft sensation on the skin are ideal for
wearing alone or under clothing.
Your comfort on the sofa or the court will be ensured by the natural and plush feel of our hipsters. And an improvement on the conventional boy short is our flex ribbed cotton boy short.